With its 1,400 hectares of vineyards, Geneva is Switzerland's third largest wine-producing canton. Some 95 wineries, listed below, produce a range of high-quality wines, such as Chasselas and other white varietals ranging from Gewürztraminer to Viognier, along with flagship reds like Cabernet Sauvignon and Gamaret.
Gifted with a dependably gentle climate and soil variously rich in clay, chalk and sand, Geneva's vineyards divide naturally into three distinct areas.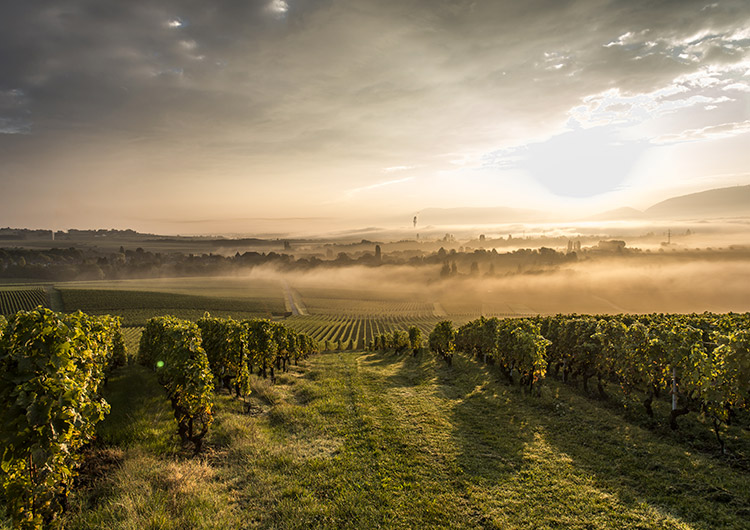 The RIGHT BANK, 864 hectares, which includes the Mandement. Satigny has the largest concentration of winegrowers and winemakers in Switzerland. Further to the east are the vineyards of Céligny and Collex-Bossy.
Between the ARVE and the RHÔNE, 347 hectares, with the vineyards of Bernex, Lully, Confignon, Soral and Laconnex, to name but a few, set between the two rivers.
The LEFT BANK, 283 hectares, which stretches from Cologny to Hermance. Vineyards cover the slopes of Meinier, Choulex and Jussy among other winegrowing communities.